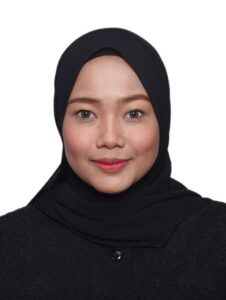 The current rise in commodity prices is causing the Malaysian people to spend more.
It's definitely more stressful for the people who live "eat breakfast every day, eat dinner late at night."
Although various aids are provided by the government, many still fail to cope with this challenging situation. Many think that increasing one after another in a short period of time will leave them financially and mentally unprepared.
When people are tired, they will rebel to demand their rights as consumers, including the recent price cut rally.
The situation clearly shows that people from different groups are affected by the effects of the increase in commodity prices. Worse, some commit crimes to survive.
To ease this complicated situation, economist Mohammad Noorizzuddin Nooh said people need to be frugal while "pushing" the government to use the right channels.
"Increasing commodity prices is a global problem. Whoever is at the head of government will face the same problem.
"Therefore, there has to be a body that includes different parties, including the people who channel relevant information," he said when contacted yesterday.
He explained that the price situation of goods can last for a long time if immediate action is not taken.
"So far the members of the economic jihad team are from the government, there should be an action committee that is community inclusive and local," he said.
He also reminded people to make wise decisions when buying a product compared to certain brands.
"Those who can afford it can choose the brand, but for the majority of society we should put needs over brands (desires).
"In addition, measures to overcome this problem can be taken to reduce costs, among other things.
"For example, if we used to spend a lot, it has to be reduced by 50 or 60 percent.
"So the rest of the money can be saved. By using this method, we can reduce the flow of money and, as a result, reduce the demand for certain goods, thereby stabilizing the price of goods," he explained.
He added that as intelligent consumers, people have the right to buy or not, and we are also advised to boycott goods whose prices have risen sharply.
"The pressure on the government is seen as the need not to get too comfortable with a tense situation like the price increase of these commodities. In addition, it is also intended that the government should consider this matter as a serious issue, which the population fully rejects," he added.
Meanwhile, Noorizzuddin advised people to focus on spending on current and urgent needs like groceries, rent payments, transport and communications in order to be able to control the level of disposable income.
"Current spending patterns are designed to avoid spending on large assets like houses, land and new cars," he said.