A mother expressed her dismay when her firstborn baby was treated by a handful of irresponsible nurses while on duty in the neonatal intensive care unit (NICU).
Passed on by a woman named Nurul Iqa, her little boy, named Putera Muhammad Fayyaz, had to be admitted to the intensive care unit due to a weak heartbeat. Not only that, Fayyaz's brother is considered critical because his lungs are already clogged with excrement, leaving his son unable to breathe on his own.
Nurul Iqa said her son was maximally oxygenated in addition to eight types of medication before being diagnosed with a bacterial infection in the sputum two weeks later.
Even more depressing for this young mother is that the nurse on duty at the back table "sleeps" while her child sobs silently from 2am to 3am until oxygen levels drop below 80 or more.
After the oxygen machine beeped, the other nurse on duty came and scolded her for disturbing the little child's rest, even though the woman could only sing to calm her child.
"Suddenly, the nurse who was sitting with the nurse who was taking care of the younger sister came and got angry with the mother and said: Mom, don't bother him so much. Give him a break! Then the mother told the nurse that my son was sick and drooling a lot from his mouth. The nurse can later say that we will suction his saliva and sputum. Mom don't screw it up baby!" he said.
Nurul Iqa explained that the cause of her son's crying was the nurse on duty's carelessness in inserting medication into the wrong part of the thigh.
"The nurse told me in the morning that my child was actually sore where they put it on the thigh and the medicine was put in the part that had been sore for a long time. And when they change, Tiqa's son can sleep" , he wrote.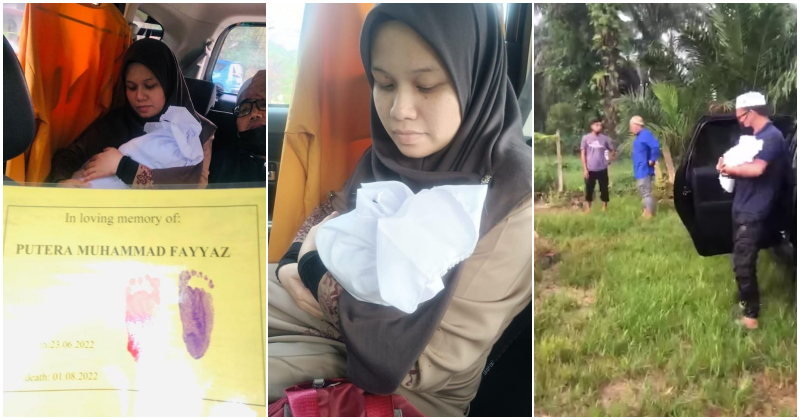 Since that incident, his son's health has deteriorated before he breathed his last in his arms after 40 days fighting for his life in the NICU. Though relieved at the death of her son, the woman is still upset at the neglectful treatment by a handful of on-duty nurses as they monitor her boy's condition in the NICU.
Source: Facebook Nurul Iqa